Six Things to Do in Collinsville, IL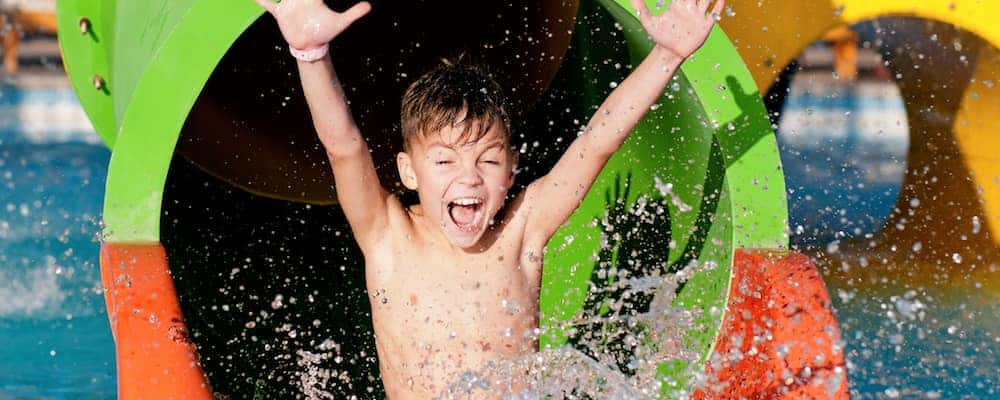 Collinsville, IL may be a small city, but there are many fun and interesting things to see and do when you're there. Whether you enjoy hiking, exploring historical sites, or spending a day at the races, Collinsville has a lot to offer. To help you plan your next visit, we here at Auffenberg Dealer Group have picked five of our favorite things to do in Collinsville.
Cahokia Mounds State Historic Site
Cahokia Mounds State Historic Site is a National Historic Landmark and was the location of the ancient Mississippian city of Cahokia. There are 80 mounds remaining out of the 120 that were originally there when Cahokia was the center of Mississippian culture. One of the mounds in the park, Monks Mound, is the largest Pre-Columbian earthwork in North America.
The site is open from dawn to dusk, and there is a visitor's center with exhibits to help you learn more about ancient America and the Mississippian people. Admission is free, but there is a suggested donation of $7 for adults, $5 for seniors, $2 for children, and $15 for families.
Location: 30 Ramey Street, Collinsville, IL
Brooks Catsup Water Tower
Kind of quirky, yes, but who can resist visiting the "World's Largest Catsup Bottle"? Located just south of Collinsville, the Brooks Catsup Water Tower is considered an important example of 20th-century novelty architecture and is listed in the National Registry of Historic Places. The tower was also featured in A Program About Unusual Buildings and Other Roadside Stuff, a 2004 PBS documentary.
Location: 800 S. Morrison Avenue, Collinsville, IL
Fairmount Park Racetrack
Want to spend a day watching the ponies run? Fairmount Park Racetrack is the only one of the five horse racing tracks in Illinois to be located outside of the Chicago area. Built in 1925, the park features a 1-mile oval-shaped dirt track with races that run on Tuesdays, Fridays, and Saturdays. They hold 90 races a year with live betting, and you can get a bite to eat at one of the dining areas in the clubhouse.
Location: 9301 Collinsville Road, Collinsville, IL
Willoughby Heritage Farm and Conservation Reserve
Central to this public park is its replica of a 1940's era farm, complete with farm animals, tractors, barns, and a 1930's Craftsman-style farmhouse. In addition, the Willoughby Heritage Farm features a wildlife preserve of over 30 acres with hiking trails, bridges, and beautiful vistas overlooking the prairie. They also offer special events and programs throughout the year.
Admission is free, and the park is open from 9:00 a.m. to 7:00 p.m. Sunday through Friday, and from 9:00 a.m. to 4:00 p.m. on Saturday.
Location: 631 Willoughby Lane, Collinsville, IL
Splash City Family Water Park
Looking for family fun? The Splash City Family Water Park is the place to go. They feature a wide variety of attractions including seven water slides, Oasis Lap Pool, Monsoon Mountain, Crystal Creek, Leisure Pool, and the Aqua Climb Wall. Lifeguards are on duty and free life preservers are available to all visitors. The park is open May to September from 12:00 p.m. to 7:00 p.m. daily.
Location: 10 Gateway Drive, Collinsville, IL
Gateway Center
The Gateway Center in Collinsville, IL is the favored venue for a wide range of exciting and fun events featuring dance, gymnastics, eSports, jewelry, scrapbooking, woodworking, trains, educational conferences, wedding shows, health fairs, and more.
Check the Gateway Center calendar to find out about upcoming events.
Location: One Gateway Drive, Collinsville, IL
Get Local with Auffenberg Dealer Group
Whether you're looking for fun things to do in St. Louis or O'Fallon, or if you want to find the best restaurants in Caseyville, or best off-road parks in the St. Louis and Southern Illinois area, Auffenberg Dealer Group is happy to offer advice. Learn about what to see and do at City Museum in St. Louis, and please feel free to contact us if you have any questions or would like more information.
Related Posts from Auffenberg Dealer Group
Collinsville, IL may be a small city, but there are many fun and interesting things to see and do when you're there. Whether you enjoy hiking, exploring historical sites, or spending a day at the races, Collinsville has a lot to offer. To help you plan your next visit, we here at Auffenberg Dealer Group have picked…

If you're in the mood for melted cheese, delicious crust, tangy sauce, and any number of toppings, you'll definitely want to check out these St. Louis pizza places. At Auffenberg Dealer Group, we love all types of pizza, from simple slices to more elaborate pies. That's why we've put together a list of our favorite St. Louis…

St. Louis is filled with fun, and often free, activities to keep everyone entertained. Get ready for your trip to St. Louis with our list of favorite places to visit in River City. Contact UsExplore Car Shows in St Louis St. Louis Zoo Looking for a free activity? The St. Louis Zoo was recently voted…