How Often Should You Rotate Your Tires?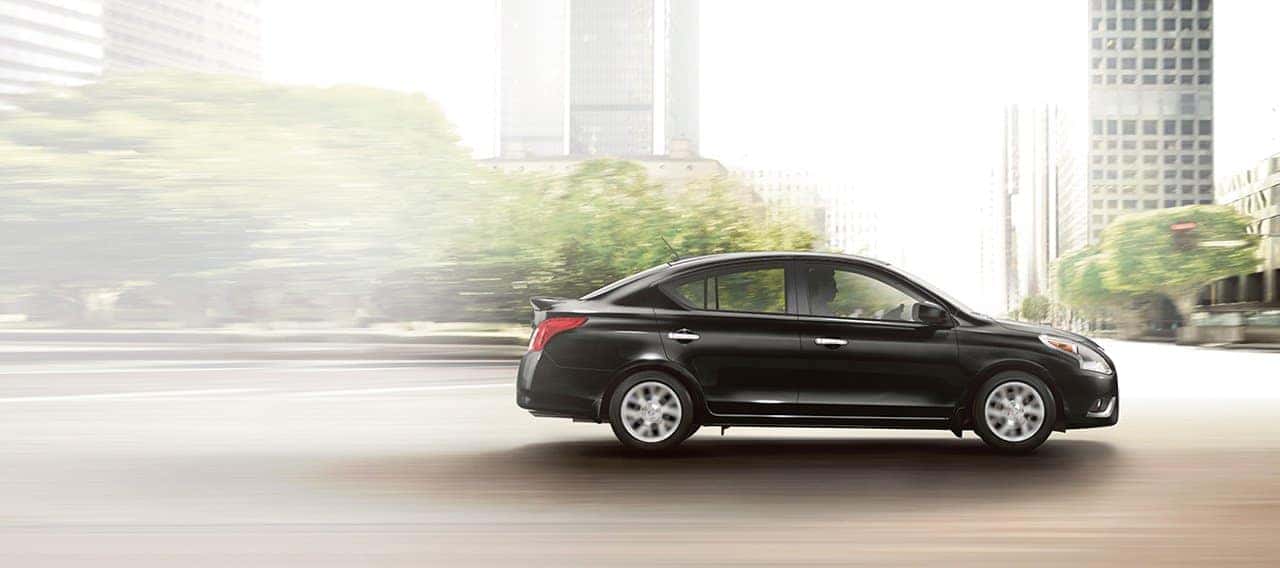 It's natural for your vehicle's tires to experience wear and tear over time as you drive around O'Fallon. While this is to be expected, there are steps you can take to help minimize the wear and prolong the life of your tires, such as getting a tire rotation. If you're asking yourself, "What is a tire rotation?", we've got your answer.
What is a Tire Rotation?
A tire rotation is an automotive service that involves changing the position of the tires, such as moving the front tires to the back and vice versa.
How Often Should Tires be Rotated?
Every vehicle and tire brand is different. Your manufacturer will have general guidelines to follow, but most manufacturers recommend that you get your tires rotated every time you change your oil – every 3,000 to 7,000 miles – or at least once every six months.
Signs that your tires need to be rotated include:
Uneven Tread Wear
Vehicle Vibrations
Loss of Air Pressure
Why is a Tire Rotation Necessary?
Tires wear unevenly as you drive to and from work in Caseyville or pick up the kids every day near East St. Louis. The front tires show more wear on the outside edges because they experience more impact when you turn. The rear wheels wear more evenly because they just follow behind the front wheels.
If you leave all of your tires in place, they will wear down at different rates, and you'll have to replace them sooner. You may also face the decision of changing out two tires at a time or investing in a whole new set. Failing to rotate your tires could also lead to a loss of tire pressure, causing your TPMS light to come on.
What Happens During a Tire Rotation?
Each tire will be removed from your vehicle and moved to a different position.
The tire pressure will be checked and adjusted as needed.
The brakes will be checked while the tires are off to ensure they're still in proper working order.
How Often Should You Change Your Tires?
Now that you know how often to rotate your tires, it's time to talk about how to know when to change your tires. The answer to "how often should you change your tires" is a straightforward one: when the treads get too low. But how low is too low?
If you have 3/32 or 4/32 of an inch of tread depth, you should plan for replacing tires in the next year or so.
If you have 2/32 or less of tread depth, you should change your tires soon.
We can help you check your tread depth, too.
If you don't think you'll remember to check your treads very often, don't worry: your service technician will let you know how much tread depth you have with your tire rotation. So just keep up those regular tire rotations, and we can let you know when it's time to change your tires. If you need to know which tires to buy, you can check your tire markings.
Schedule Your Tire Rotation Service at Auffenberg Dealer Group
Now that we've answered, "How often should you rotate your tires?", you'll have a better understanding of when you need to schedule this service. The highly trained technicians at our service center in Shiloh are happy to answer any tire-related questions or explain the process in person during your visit. Of course, we do more than routine maintenance — we'll also help you out in a jam, like a stuck steering wheel.
More from Auffenberg Dealer Group
What do paddle shifters do? If you have them in your O'Fallon vehicle but don't know how to use paddle shifters, you're in for a real treat. Paddle shifters give you the ability to turn your automatic transmission into a sort of manual by shifting into a certain gear, with the paddles shifting your gears…

At Auffenberg Dealer Group, we have an extensive selection of new vehicles to choose from, providing a wide variety to Shiloh car shoppers. That means events like the 2020 Chicago Auto Show have quite a bit for us to celebrate. Here's a quick look at the big news for Chrysler, Ford, Jeep, Kia, and Volkswagen. New Inventory…

In most states, you are required to have liability insurance on your vehicle. So what is the auto liability insurance definition? What does liability insurance cover? Simply put, it provides bodily injury and property damage coverage to the other driver in the event of an accident where you are at fault. Find out what liability…