What Does Liability Insurance Cover?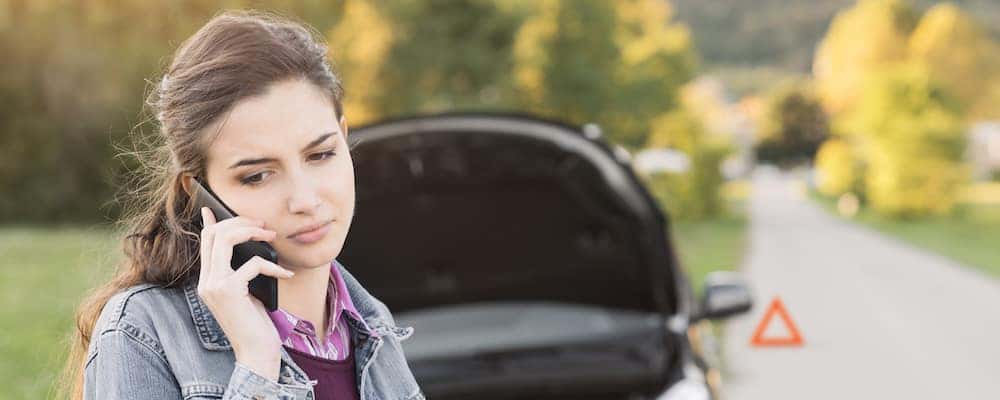 In most states, you are required to have liability insurance on your vehicle. So what is the auto liability insurance definition? What does liability insurance cover? Simply put, it provides bodily injury and property damage coverage to the other driver in the event of an accident where you are at fault. Find out what liability coverage will pay for if you're in a collision in the O'Fallon area. Check out our guide below, and be sure to work with our finance center if you have any questions about the auto liability insurance definition!
How Does Liability Insurance Work?
So, how does liability insurance work? The bodily injury and property damage coverage offered with liability insurance have their own set limits. While the state dictates what the minimum limit must be, you have the option to increase that limit according to how much more you wish to pay. The coverage that liability insurance provides covers bodily harm and property damage you cause while behind the wheel. So what does liability coverage pay for? Find out here:
Bodily Injury:
Medical and hospital bills
Long-term nursing care if needed
Funeral expenses in the event of a fatal accident
Rehab
Pain and suffering
Lost earnings
Property Damage
Repair expenses
Replacement parts
Vehicle damage
General property damage (house, personal property, etc.)
Pets
It's important to remember that the coverage offered is for the victim of the accident and not for the driver who is at fault. Now that you can answer "What does liability coverage pay for?" let's take a look at the limits of what liability insurance covers.
Liability Coverage Limits
You should review your coverage limit options with your Caseyville area insurance agent to determine what's best for you. The limits can be either split or consolidated into a single limit, the difference being:
With a split limit, you can select individual maximums for bodily injury payments per person, for all people injured, and for all property damage
With a single limit, there is no total limit per person, so that the lump sum is spread across all those injured and all property damaged
Learn More About Insurance Coverage at Auffenberg Dealer Group
When shopping for a new or used vehicle you should take the time to consider all of the financing and insurance options available. It's a good idea to check what the state guidelines are and to choose the coverage that best suits your needs and your budget. Now that you can easily answer questions like, "What does liability coverage pay for?" and "How does liability insurance work?" you can plan ahead like a professional.
Our finance specialists will be happy to help you understand your options, including guaranteed car financing, and let you know what to bring with you when buying a car. Find out what gap insurance covers or research extended warranty options with our team. If you have any questions or would like more information, please contact us. You can also visit one of our local East St. Louis area dealerships today!
Learn More at Auffenberg Dealer Group
What do paddle shifters do? If you have them in your O'Fallon vehicle but don't know how to use paddle shifters, you're in for a real treat. Paddle shifters give you the ability to turn your automatic transmission into a sort of manual by shifting into a certain gear, with the paddles shifting your gears…

At Auffenberg Dealer Group, we have an extensive selection of new vehicles to choose from, providing a wide variety to Shiloh car shoppers. That means events like the 2020 Chicago Auto Show have quite a bit for us to celebrate. Here's a quick look at the big news for Chrysler, Ford, Jeep, Kia, and Volkswagen. New Inventory…

In most states, you are required to have liability insurance on your vehicle. So what is the auto liability insurance definition? What does liability insurance cover? Simply put, it provides bodily injury and property damage coverage to the other driver in the event of an accident where you are at fault. Find out what liability…