Used Car Buying Checklist: Where to Buy Used Cars, How Many Miles, and More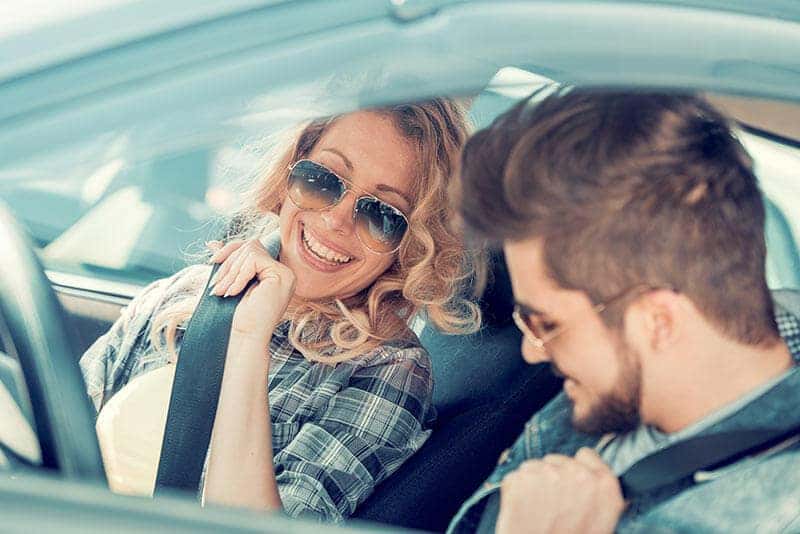 Can shopping for used vehicles be daunting? Absolutely. Does it have to be? Not when you shop at Auffenberg Dealer Group. All you really need is the right used car buying checklist, and no matter what make you are shopping for, you should:
Research
Budget
Inspect
Try it Out
We'll take you through what you need to do step-by-step at Auffenberg Dealer Group.
Research: Where to Buy Used Cars
There There are plenty of used vehicles out there, and no shortage of dealerships around O'Fallon. Yet drivers continue to come to Auffenberg Dealer Group because we offer some of the best trade-in prices and one of the largest selections of used and certified pre-owned cars. Are you curious about bad credit car financing, or unsure of how trading in a car works? We can help with that, too.
Budget: How Many Miles on a Car is Too Much?
How many roads must a car drive down before you should consider another model? The answer: it depends.
There are trucks that last upwards of 300,000 miles on one engine, but that's only if they're well cared for.
Cars with high mileage will usually carry a lower price than comparable models with lower mileage, but they could require more repairs and maintenance later on.
It's up to you to decide on mileage: savings or peace of mind on the Caseyville streets. A Certified Pre-Owned model can split the difference, too. We have a wide selection of CPO models, including used VW Passats, used Mustangs, and more.
Inspect: What to Check When Buying a Used Car
Once you've settled on where to buy and your mileage range, it's essential to inspect a used vehicle to make sure it's up to your standards. But what do you check when buying a used car?
Rust around door edges and wheel wells
Damage hidden by careful touch-ups instead of proper repairs
Headlights, taillights, and turn signals
Excessive wear or damage to upholstery
Tire tread wear
Even if you don't know heads from tails under the hood, it doesn't hurt to take a look and make sure things look tidy — check the battery for any corrosive build-up on the terminals, too. You'll also want to find out what type of gasoline the vehicle requires.
Try it Out: How to Test Drive a Used Car
Once you've found a used car you want to drive home to East St. Louis, it's time to take it for a spin. Test driving a used car is as simple as reaching out to the dealership and scheduling your test drive. It's good to head out onto a beltway or even a highway to get a feel for the engine as well as a drive around town. It's important to reach out early, though, as each used car is unique and you don't want someone else to buy your dream car.
Check Out Our Used Vehicle Inventory at Auffenberg Dealer Group
You should find a wide selection of used cars, trucks, SUVs, and minivans in our inventory, including a range of used Ford trucks and budget-friendly cars priced to sell. Contact us today, and be sure to bring all of your documents.
Used Cars at Auffenberg Dealer Group
Latest News from Auffenberg Dealer Group
What do paddle shifters do? If you have them in your O'Fallon vehicle but don't know how to use paddle shifters, you're in for a real treat. Paddle shifters give you the ability to turn your automatic transmission into a sort of manual by shifting into a certain gear, with the paddles shifting your gears…

At Auffenberg Dealer Group, we have an extensive selection of new vehicles to choose from, providing a wide variety to O'Fallon car shoppers. That means events like the 2020 Chicago Auto Show have quite a bit for us to celebrate. Here's a quick look at the big news for Chrysler, Ford, Jeep, Kia, and Volkswagen. New Inventory…

In most states, you are required to have liability insurance on your vehicle. So what is the auto liability insurance definition? What does liability insurance cover? Simply put, it provides bodily injury and property damage coverage to the other driver in the event of an accident where you are at fault. Find out what liability…