Things to Do in St. Louis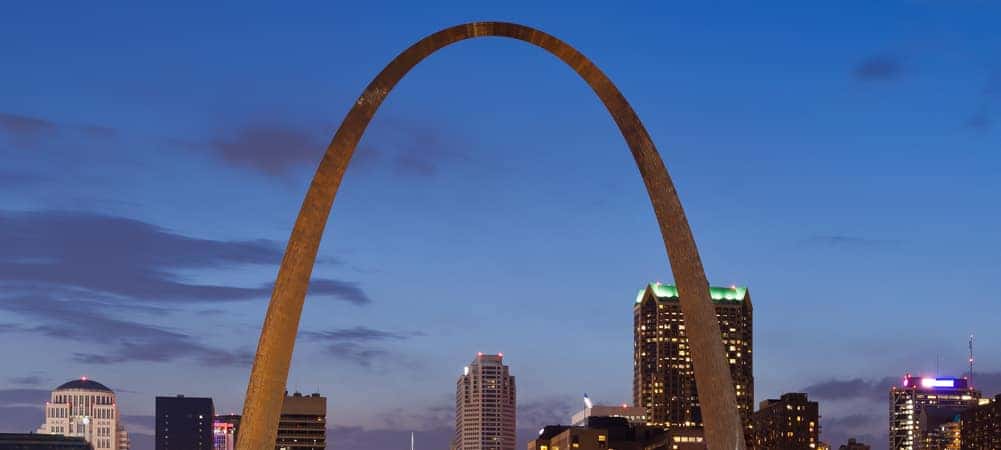 St. Louis is filled with fun, and often free, activities to keep everyone entertained. Get ready for your trip to St. Louis with our list of favorite places to visit in River City.
St. Louis Zoo
Looking for a free activity? The St. Louis Zoo was recently voted America's Top Free Attraction! Also voted Best Zoo, visitors will find around 600 species and 16,000 animals spread over 90 beautiful acres. Plan your trip today!
Fabulous Fox Theater St. Louis
Enjoy the best in entertainment in a gorgeous historical setting at the Fabulous Fox Theater. The theater first opened in 1929 and had a glorious run until 1978 when the doors closed to waning attendance. Since then the Fabulous Fox has been restored, reopened, and expanded upon. Now locals and visitors alike have been visiting the Fabulous Fox for the finest entertainment including Broadway shows, comedy acts, concerts, classic movies, and Vegas acts.
St. Louis Science Center
Expand your mind and stoke your curiosity and with a visit to the St. Louis Science Center. Kids are adults alike will enjoy marveling at dinosaurs, visiting the planetarium, experiencing flight simulators, learning about agriculture, and more! General admission is free, but specials events and exhibits may be ticketed.
St. Louis Gateway Arch
The iconic Gateway Arch is synonymous with St. Louis and a top tourist destination. Created by Finnish-America architect Eero Saarinen in 1965, the Gateway Arch is over 63 stories high and contains 43,000 tons of concrete and steel. Learn about the history of St. Louis and enjoy a beautiful view of the city with a visit to the Arch.
Six Flags St. Louis
In the warmer months, Six Flags delivers thrills for the whole family. Featuring live entertainment, roller coasters, kids rides, a waterpark, shopping, and dining. They also host seasonal events like Fright Fest, Holiday Attractions, and New Year's Eve in the Park.
Have More Fun With Auffenberg Dealer Group
Whether you want to visit City Museum in St. Louis, find some fun near O'Fallon, or off-road parks in the St. Louis and Southern Illinois area, you can rely on Auffenberg Dealer Group for tips. Contact us at Auffenberg Dealer Group for more suggestions today, such as where to find some of the best St. Louis pizza!
More Things to Do
Collinsville, IL may be a small city, but there are many fun and interesting things to see and do when you're there. Whether you enjoy hiking, exploring historical sites, or spending a day at the races, Collinsville has a lot to offer. To help you plan your next visit, we here at Auffenberg Dealer Group have picked…

If you're in the mood for melted cheese, delicious crust, tangy sauce, and any number of toppings, you'll definitely want to check out these St. Louis pizza places. At Auffenberg Dealer Group, we love all types of pizza, from simple slices to more elaborate pies. That's why we've put together a list of our favorite St. Louis…

St. Louis is filled with fun, and often free, activities to keep everyone entertained. Get ready for your trip to St. Louis with our list of favorite places to visit in River City. Contact Us St. Louis Zoo Looking for a free activity? The St. Louis Zoo was recently voted America's Top Free Attraction! Also…