Premium Gas vs. Regular Gas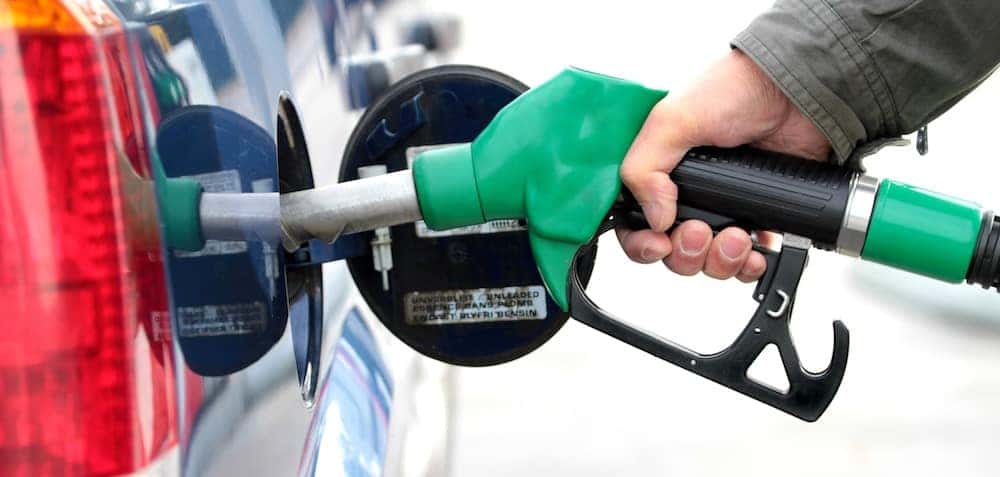 All car owners know that part of your overall vehicle costs includes regularly stopping for gas in the O'Fallon area. However, what type of gas you use depends on what kind of vehicle you drive. Some vehicles run fine on regular gas, while others recommend or require premium gas for optimal performance, such as luxury vehicles. Choosing the correct gas is important, so we're comparing the difference between premium and regular gas. Turn to Auffenberg Dealer Group for information on how to be a fuel-efficient driver.
New Vehicle Inventory Used Vehicle Inventory
Difference Between Premium and Regular Gas
The biggest difference between regular gas and premium gas is the octane level. The octane level designates how likely it is for engine combustion to happen spontaneously. The higher the octane level, the lower the likelihood that combustion will occur unexpectedly. Premium gas has a higher octane level than regular gas.
When engine combustion occurs when it's not supposed to, it's called pre-ignition or engine knocking because is makes a knocking or pinging noise. Higher-octane gas, like premium gas, is designed to avoid that engine knocking. Why doesn't your everyday engine need it? Because the powertrain of a VW Golf or Mazda3 is built with certain tolerances to offset knocking — high-performance engines aren't.
Vehicles that recommend premium gas can run on regular gas, but you won't experience its full performance potential as you drive aroundCaseyville. Vehicles that require premium gas should only have the fuel tank filled with premium.
Can I Put Regular Gas in an E85 Car?
E85 signifies gas that's an ethanol fuel blend of 85% ethanol fuel plus 15% gasoline or other hydrocarbon by volume. E85, also known as flex fuel, is another fuel source aside from premium and regular gas. This type of fuel is used for flexible fuel vehicles (FFVs). Because these vehicles are flexible about fuel, you can put regular gas in an E85 car.
Learn More about Performance and Fuel Requirements at Auffenberg Dealer Group
We have a range of vehicles that run on regular gas, premium gas, or E85. Contact us to learn more about what this means for your car-buying experience, or visit us in Shiloh, not too far from East St. Louis, to test drive some vehicles and determine which fuel options works best for you. If you're preparing to upgrade with a luxury vehicle, you may also wish to know how to clean leather car seats or check your oil levels on the go.
More from Auffenberg Dealer Group
What do paddle shifters do? If you have them in your O'Fallon vehicle but don't know how to use paddle shifters, you're in for a real treat. Paddle shifters give you the ability to turn your automatic transmission into a sort of manual by shifting into a certain gear, with the paddles shifting your gears…

At Auffenberg Dealer Group, we have an extensive selection of new vehicles to choose from, providing a wide variety to Shiloh car shoppers. That means events like the 2020 Chicago Auto Show have quite a bit for us to celebrate. Here's a quick look at the big news for Chrysler, Ford, Jeep, Kia, and Volkswagen. New Inventory…

In most states, you are required to have liability insurance on your vehicle. So what is the auto liability insurance definition? What does liability insurance cover? Simply put, it provides bodily injury and property damage coverage to the other driver in the event of an accident where you are at fault. Find out what liability…