How to Jump Start a Hybrid: A Step-by-Step Guide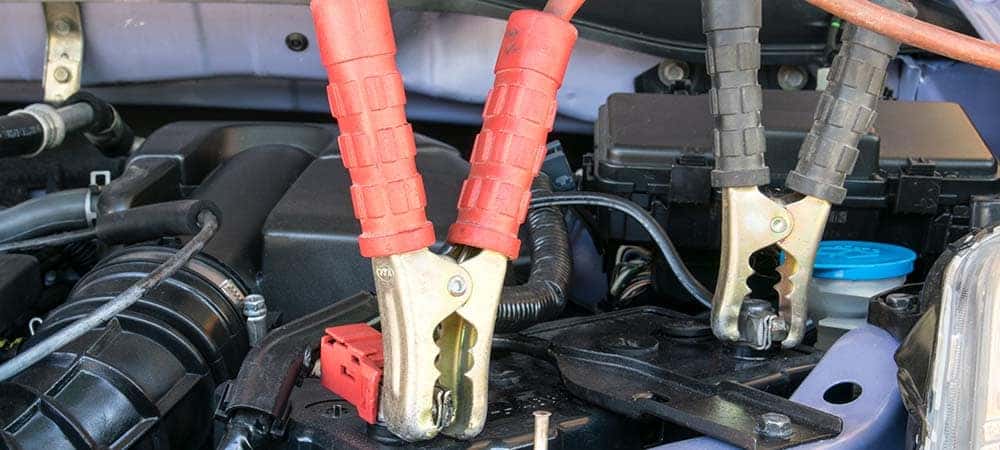 For all the new technology they bring, most hybrids incorporate a standard 12-volt car battery. This means a hybrid vehicle is susceptible to the same issues a gas powered car and you may find yourself needing to jump start your hybrid.
Find out how to jump-start your hybrid vehicle so you won't be stranded on the streets of O'Fallon below.
Steps to Jump Start a Hybrid
Jumping a hybrid is not that different from jumping a gas powered vehicle. Some simple adjustments to the standard jump start procedure will have you back on your way to Caseyville in no time.
Have the car with the good battery park facing the other vehicle, then make sure that vehicle is turned off. Check to make sure both parking brakes are engaged.
Open the hood and find the plastic fuse block cover. Remove the cover to expose the jump start terminal under it.
Identify the positive and negative terminals and make sure they are free from any corrosion.
Clamp the positive lead of your jumper cables to the positive terminal of your hybrid. Then connect other positive lead to the corresponding terminal of the vehicle the car with the good battery.
Clamp the negative lead of your jumper cables to the negative terminal of the car delivering the jump.
For the final negative clamp, connect it to an unpainted metal surface on the car's frame away from any moving parts.
Start the vehicle providing the jump and let it run for five minutes. Check your hybrid for a "Ready" light to indicate it is charged.
Double check your owner's manual to see if your vehicle has a different indicator.
If you don't have another vehicle available or lack the mechanical aptitude, you can also call a jumpstarting service like AAA.
Additional Battery Tips
If you have followed these steps and your vehicle still won't start, you might need a new battery or there could be another issue. Some quick things to check, include:
If you only hear a clicking sound when you try a start your vehicle that could be an indication it is time for a new battery.
If the engine fails to turn over despite the electrical system turning on, there could be several issues. At that point, a visit to a service center in order to diagnose the problem. Some typical issues include the ignition switch, battery, starter, or a fuse.
Get Exceptional Service at Auffenberg Dealer Group
If you need to replace your battery or have another issue with your hybrid, you can rely on the certified technicians at Auffenberg Dealer Group. Browse our service specials available today in Shiloh.
More From Auffenberg Dealer Group Service
For all the new technology they bring, most hybrids incorporate a standard 12-volt car battery. This means a hybrid vehicle is susceptible to the same issues a gas powered car and you may find yourself needing to jump start your hybrid. Find out how to jump-start your hybrid vehicle so you won't be stranded on…

It's natural for your vehicle's tires to experience wear and tear over time as you drive around O'Fallon. While this is to be expected, there are steps you can take to help minimize the wear and prolong the life of your tires, such as getting a tire rotation. If you're asking yourself, "What is a…

Schedule Service You can find an oil change at your nearby dealership — and if you're near Shiloh, that's Auffenberg Dealer Group. Changing your vehicle's oil is one of the most important maintenance tasks you can perform, but there is some confusion about what to do and when. We'll answer a few of your basic questions here…